First, I would like to beg for forgiveness for the terrible grammar in my last post. I obviously did not have enough sleep when I wrote it. Second, forgive me for not fixing it, because I am too lazy to.
Today I thought I would show some of the art that I have done this term. What I have been up to, really. I don't have enough confidence to post my drawing assignment, but here are three of the photos that I've printed recently. I also want to apologize about the quality, the scanner likes to make them blueish...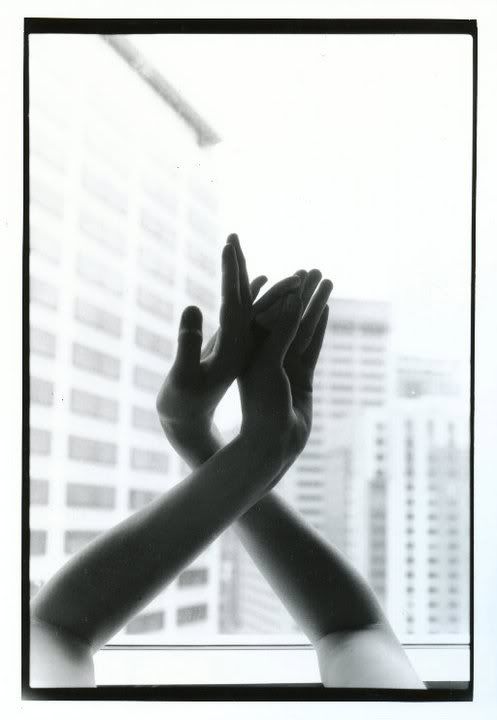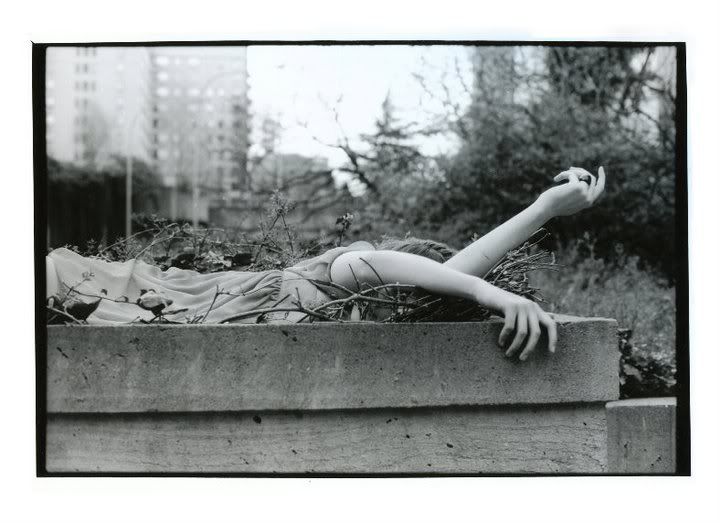 It's nice to know that I can prove that these images are mine just by showing people my negatives and prints! I don't feel like I really need to watermark them or something. (But mostly I'm just lazy.)
Yesterday I nearly drowned Dorothy in the bathtub while taking photos of her.
(Not really. She just got a lot of water up her nose.)
She's such a good sport.